As a Nevada State University School of Nursing graduate, you will be well-prepared to meet Southern Nevada's need for qualified nursing professionals in a healthcare career, and be trusted in your holistic practice.
With the intentional structuring of the curricula in the caring science based upon the work of nurse theorist Dr. Jean Watson, our faculty are here to support you on your journey to academic and professional success, and inspire you to be compassionate as you provide nursing care to patients and their families.
The baccalaureate degree program in nursing at Nevada State College is accredited by the Commission on Collegiate Nursing Education (http://www.ccneaccreditation.org).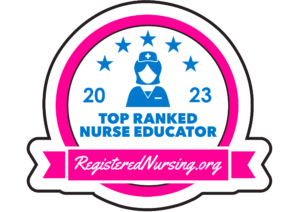 Applications will close on Friday, September 29, 2023 at 5:00pm
NEW BSN TRACK OPTION FOR THOSE WHO PREFER EVENING CLASSES!
We are offering a new track option for Spring 2024 – Full-Time Night Shift track – The Full-Time Night Shift (FTNS) track will run for five consecutive semesters, including every Spring, Summer and Fall semester. All classes will be scheduled to start at 3:00 pm or later and occasional overnight clinical rotations may be required.
Full-Time and Full-Time Summers Off track options are also being offered for Spring 2024.
To apply for admission to the Nevada State University School of Nursing Spring 2024 BSN program, begin by reading the Spring 2024 Application Instructions thoroughly. As you follow the instructions, you will be guided through the application process. Or, after reading the application instructions thoroughly, you may begin applying here.
Students offered admission to the BSN program to start Spring 2024 will be required to attend two mandatory, in-person orientations on the following dates:
December 1, 2023 – 1/2 day, exact time frame TBA – KAB Auditorium
January 12, 2024 – Full day, exact time frame and on campus location TBA
Thank you, Undergraduate Nursing Admissions Committee
General Licensure Information (34 CFR 668.43)
Post-Licensure (RN to BSN) BSN Handbook 2023-24
Book an Appointment with an RN to BSN Advisor
Nevada State Board of Nursing RN Licensure Information
Nevada State Board of Nursing
Pre-Licensure BSN Handbook 2023-24
Faculty Letter of Recommendation Request Form
Nevada State Student Nursing Association
Nursing Student Success Center
Pre-Professional Nursing at Nevada State
The Essentials of Baccalaureate Education for Professional Nursing Practice – AACN
Class Search
Nevada State University has numerous courses to help you reach your academic goals. Find available courses using our Schedule of Classes tool.
Take a Tour
Schedule a tour to visit our stunning campus and learn more about Nevada State's offerings!
Get Info
From application to graduation, we support you as you begin your career as a dynamic and forward-thinking professional. Click the button below to request more information.
Connect with the School Of Nursing
Contact Information
Main Phone: 702.992.2850
Email: nursing@nsc.edu

Office Location
Kasner Academic Building
1300 Nevada State Drive
Henderson, NV 89002
Office Hours
Staff Availability:
Mon‐Fri, 8‐5 PM
Faculty Availability: By arrangement
Closed all major holidays