Get experience. Roll up your sleeves and get started on your next level of learning!
Our internship program offers students applied learning through meaningful internship opportunities. Our faculty and Career Services Center staff identify local employers that mentor, train, and provide hands-on relevant experience to student interns in a real-world, hands-on experience. Not only can an internship look amazing on your resume, it can kick-start your career through the networking opportunities inherent in every work environment.
Internships For Academic Credit
Currently, Nevada State College offers for-credit internship courses for the following Liberal Arts, Sciences, and Business (LASB) programs:
Biology (BIOL 399)
Business Administration (BUS 491)
Criminal Justice (CRJ 491)
Counseling (COU 497)
Communication (COM 499)
Environmental Resource Science (NRES 416)
Interpreting (AM 450)
Psychology (PSY 497)
Visual Media (VIS 499)
To learn more about the LASB internship courses and the process to enroll, please visit: www.nevadastate.edu/career/internship.
Students who are accepted into the nursing program or any of the education programs at NSC have hands-on learning courses built into their curriculum requirements to graduate. To learn more about those courses, navigate to the menu at the top, select Academics and then Degrees and Programs and click on the appropriate program to learn more about the degree requirements.
Internships Without Academic Credit
Students in Liberal Arts, Sciences, and Business (LASB) programs are not required to complete an internship for credit, though it is highly encouraged if a course in their degree is offered (see above). For more information on internships, please visit: nevadastate.edu/career-services/internships.
Undergraduate Research at NSU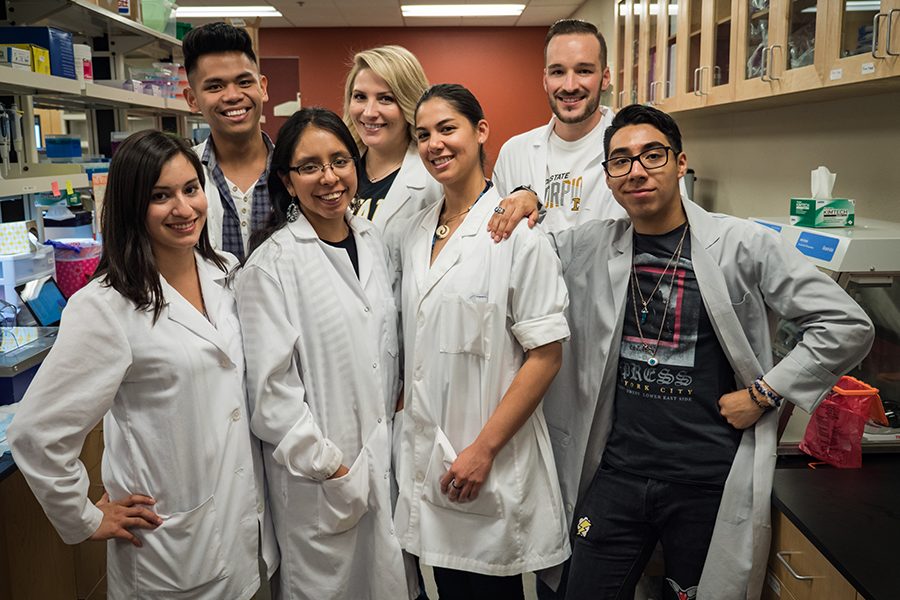 Since 2013, our IDeA Network of Biomedical Research Excellence (INBRE) program, funded by the National Institutes of Health (NIH), provides diverse undergraduate students, including underrepresented first-generation and low-income populations, an eight- to ten-week paid summer experience during which they learn to BE A RESEARCHER.