Your path to success begins today. Find everything you need to get started on your journey at Nevada State University! Learn more about the support we offer to all of our students. 
Welcome Future Scorpions!
Becoming a Student at Nevada State
We can't wait to welcome you to Nevada State University. Here you'll find information and resources to inform, empower, and prepare you for the start of your college experience at Nevada State. Explore a variety of ways to get started: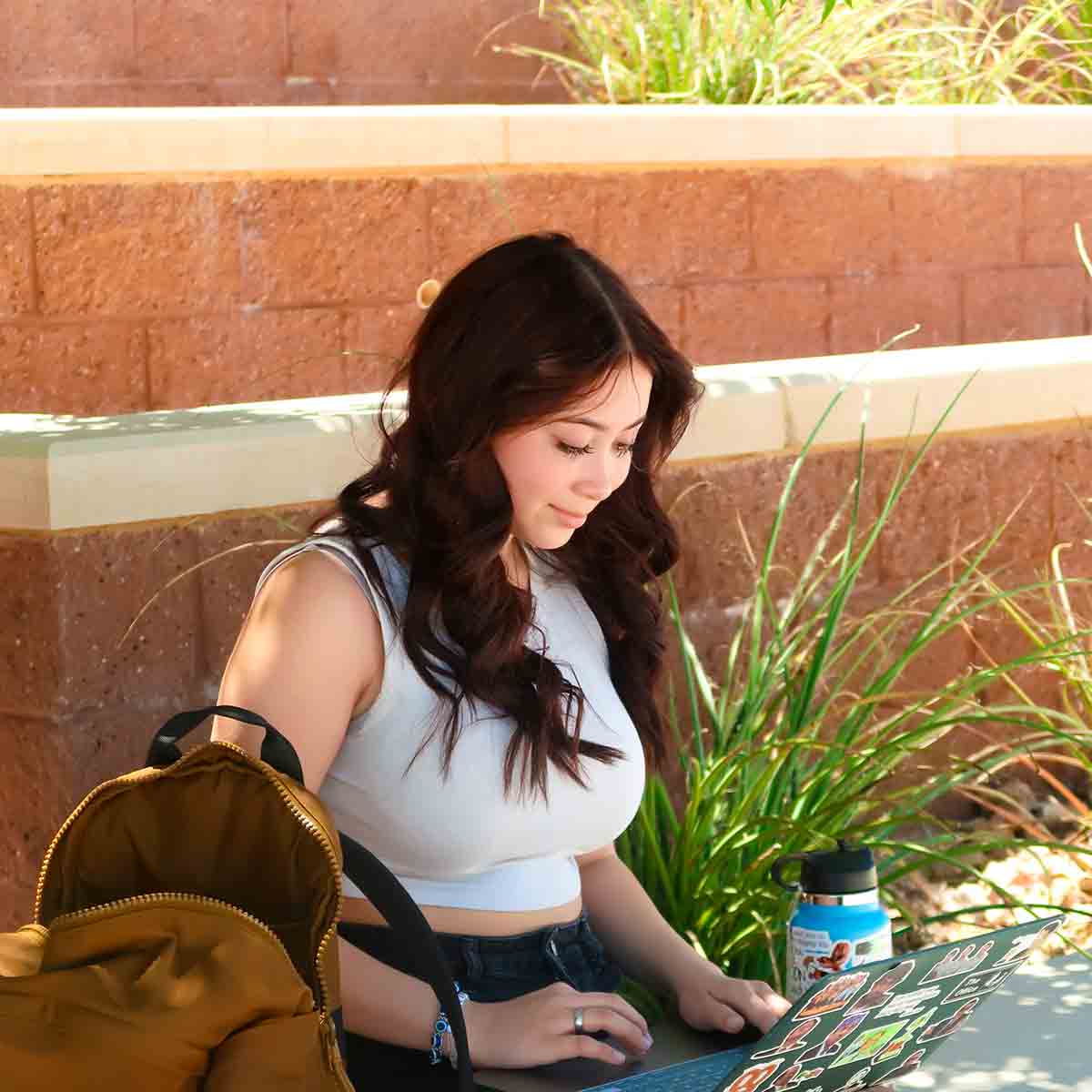 Find Degrees & Programs
Use our Program Finder to help you find the degree that's meant for you.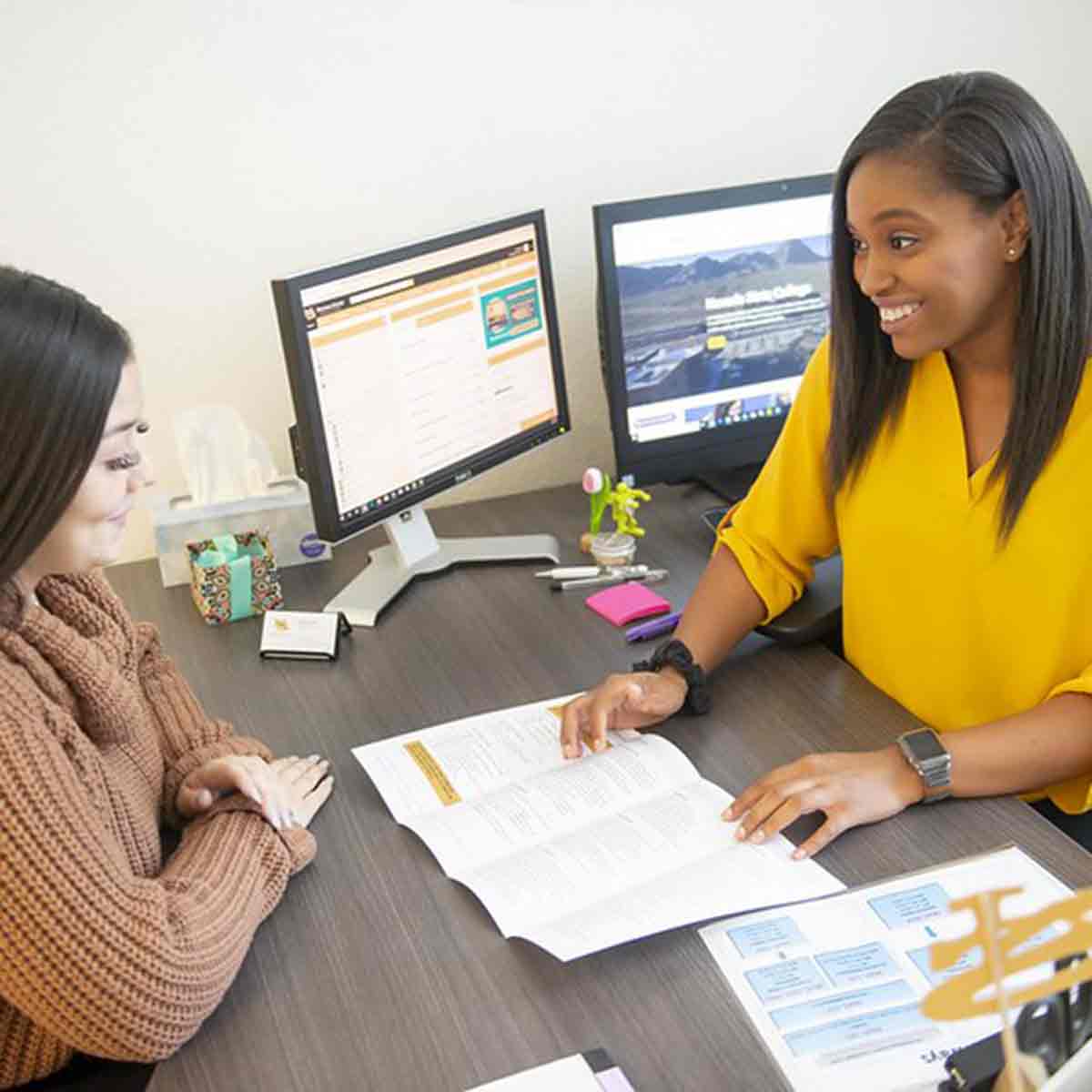 Understand Costs & Tuition
Nevada State College is dedicated to helping you understand what your costs will be so that you can make informed choices as you and your family prepare for the next step in your education.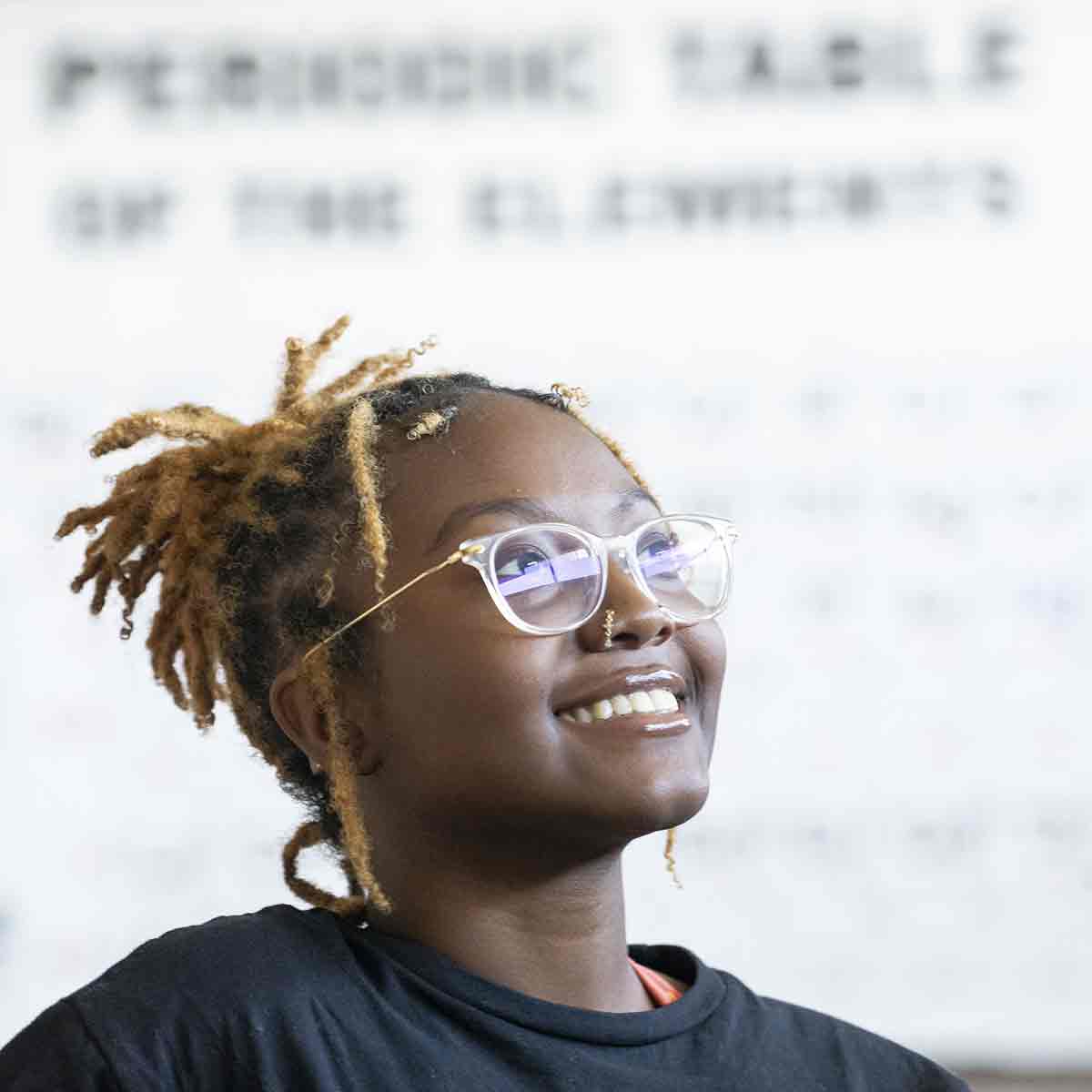 Admissions Requirements
Select the type of student you are and get all the information you'll need to enroll at Nevada State.
Nevada State Believes
In Your Success
Get a glimpse into what you can expect when starting a new semester at Nevada State! 
Here's a brief message from Nevada State President, Dr. DeRionne Pollard.
Loretta arrived in the United States from Spain nine years ago, during an economic crisis that deeply affected her family. Despite cultural, language, and economic struggles, she pursed a Biology degree, working under Dr. Zachary Woydziak to synthesize fluorescent dyes used to label cells, proteins, and lipids for future cancer therapy and treatment.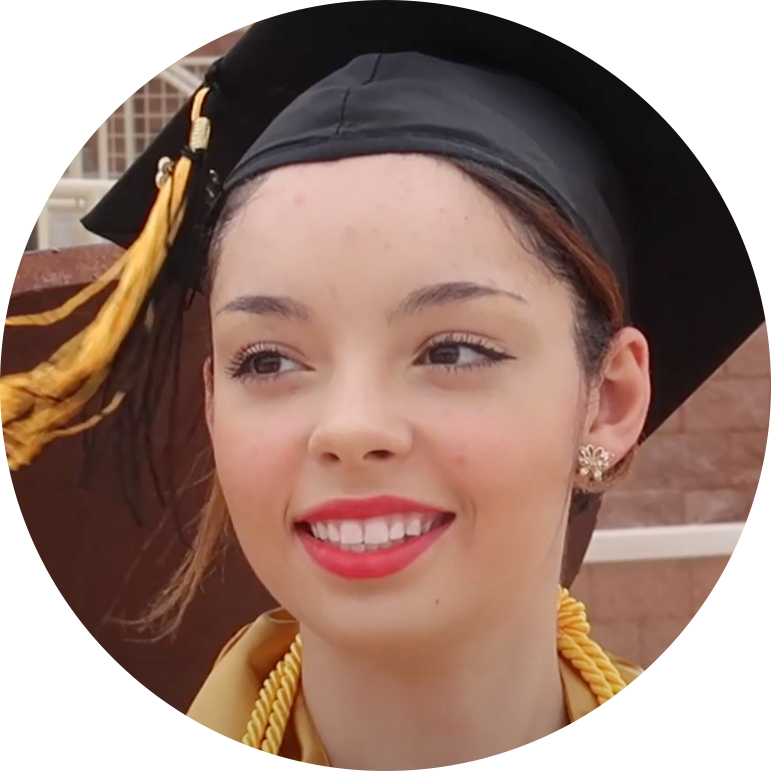 Loretta De La Caridad Viera Preval
Biology Major, future Ph. D in Biomedical Sciences
8.25.23
11 a.m.
First Year Fest
Mandatory for all incoming first-year students, First Year Fest is a chance to engage with student support services and gain knowledge to begin your first year.
8.30.23
6 p.m. – 9 p.m.
Celebrating U
You're invited to attend a family-friendly celebration to honor the renaming of Nevada State College to Nevada State University.
It's time to Transform Your Future. Experience excellent academic offerings, small class sizes, a welcoming community, and outstanding student services at a price you can afford; Nevada State is ready for you.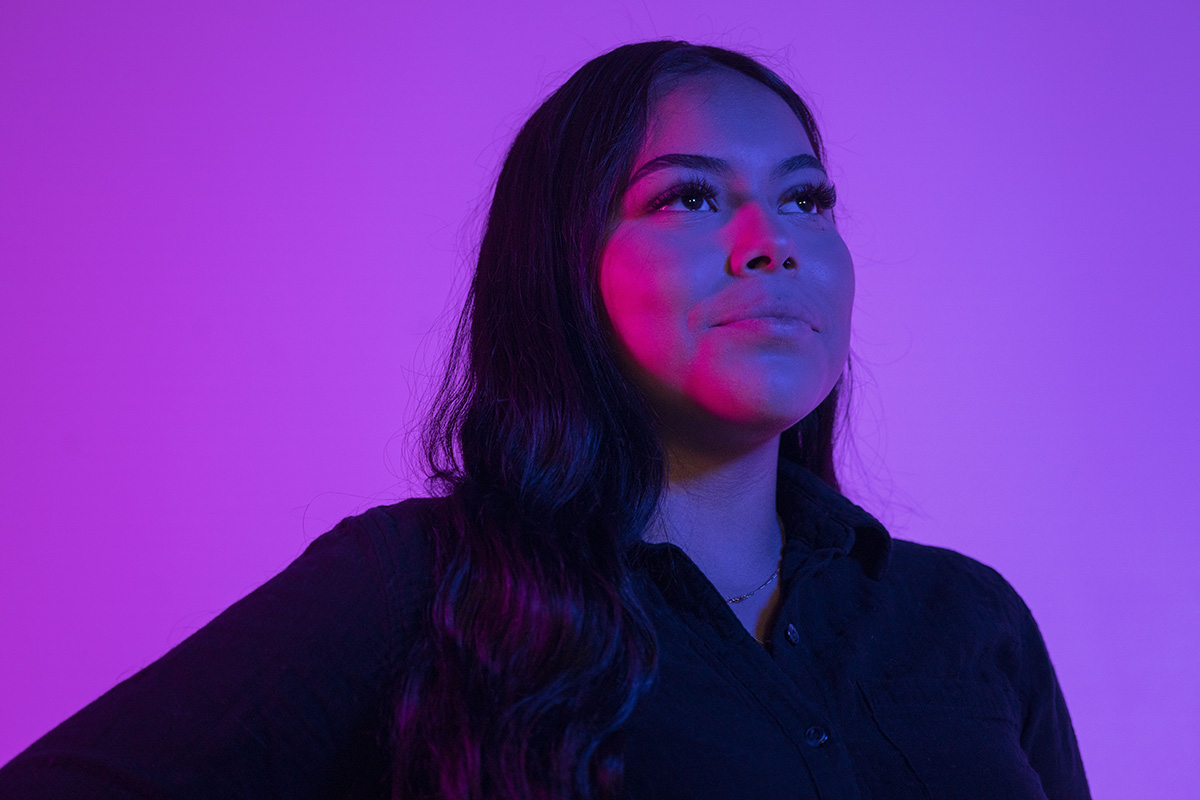 Class Search
Nevada State University has numerous courses to help you reach your academic goals. Find available courses using our Schedule of Classes tool.
Take a Tour
Schedule a tour to visit our stunning campus and learn more about Nevada State's offerings!
Get Info
From application to graduation, we support you as you begin your career as a dynamic and forward-thinking professional. Click the button below to request more information.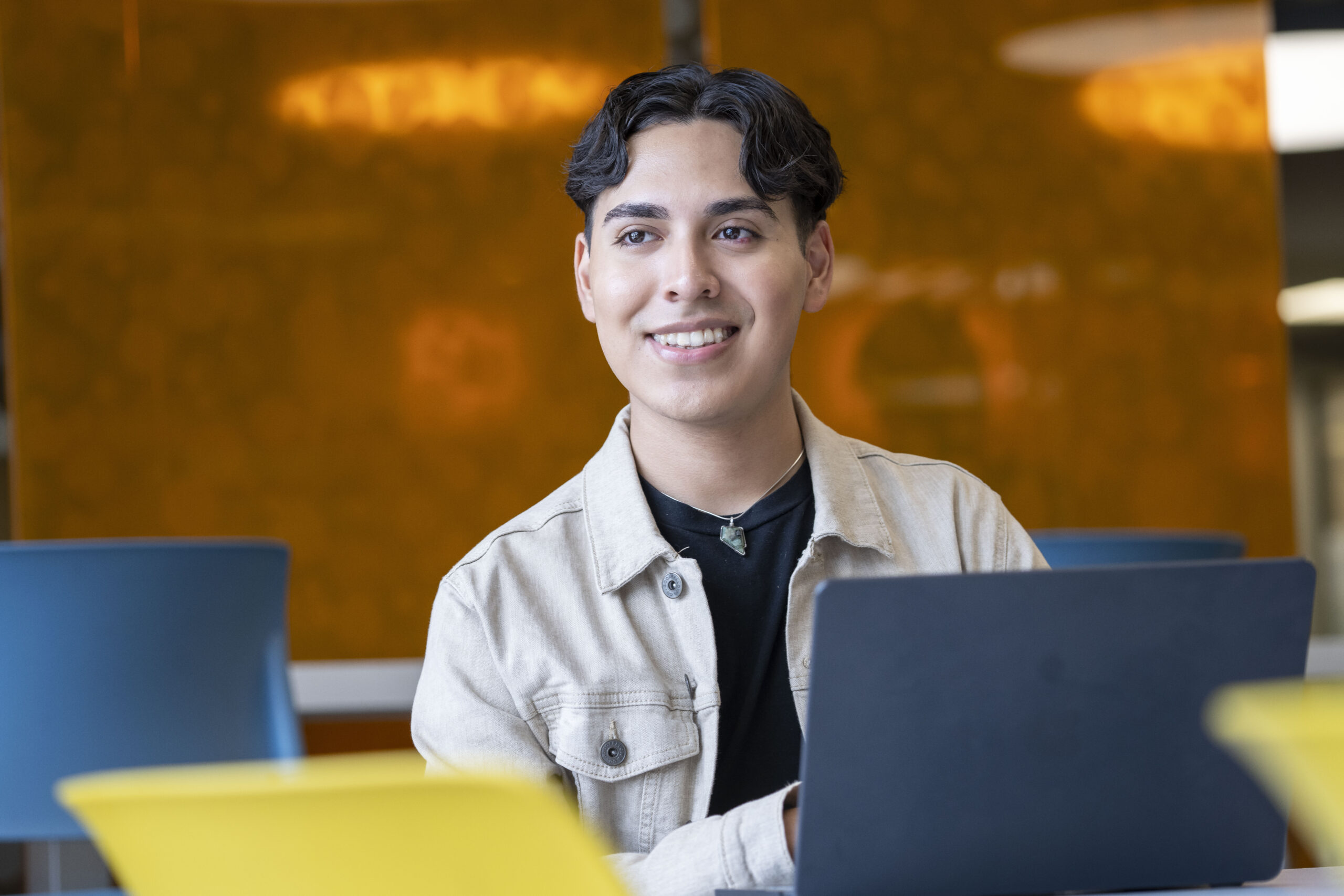 admissions@nsc.edu
702.992.2130
recruitment@nsc.edu
702.992.2170
Contact Information
Main Phone: 702.992.2515
Office Fax: 702.992.2516E
mail: soe@nsc.edu
Nevada State Collage
1300 Nevada State Drive
Henderson, NV 89002
*If you are interested in our RN to BSN Online Program, please visit https://online.nsc.edu to request more information.