Trio Student Support Services
We are here to help our students get from orientation to graduation & alleviate the rigors of higher education.
Student Support Services provides students with the necessary tools to adjust to the demands of a college environment. TRIO SSS is funded by the Department of Education to help students who are low-income, first-generation, and/or have a disability. It is a holistic program to help you reach graduation.
In accordance with federal regulations, a student must meet all of the following criteria to be eligible for program services:
Enrolled or accepted for enrollment at Nevada State as an undergraduate student
First-generation college students, meaning neither parent has a four-year college degree
Low-income college students as outlined by the Department of Education criteria
Students with a documented disability
Citizens or permanent residents of the United States
Academic Advising
Skill- building workshops
Career and professional development
Financial Aid and Scholarship Assistance
Grant- Aid (exclusive scholarship for TRIO SSS participants)
Tutoring
Advocacy and support by staff
Social and Cultural Events
Free printing
Book loan library (Free textbook rental)
Interested in joining TRIO SSS? Let us know!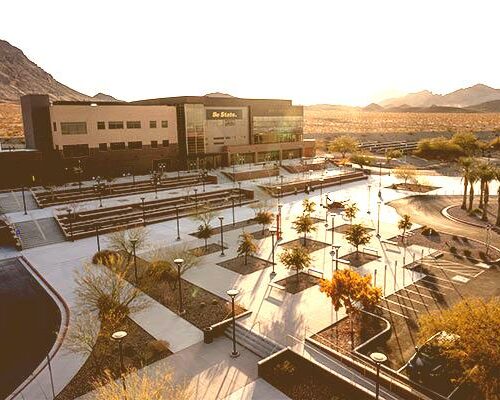 Lakiasha Hollingsworth, Director
P: 702-992-2552
E: lakiasha.hollingsworth@nsc.edu
Ivana Hernandez, Advisor
P: 702-992-2553
E: ivana.hernandez@nsc.edu