Community nursing has become an integral part of the delivery of medicine in the 21st century. NSC School of Nursing students were afforded the opportunity to become familiar with this important aspect of nursing by developing a health and safety fair at two local elementary schools.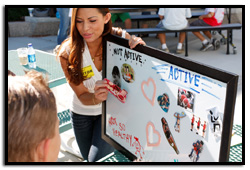 As the Senior Capstone Project in the Community Health Clinical class (NURS 438), nursing students have the task of identifying a need within the community. NURS 438 allows nursing students the chance to gain essential hands-on knowledge in their training, as well as provide individualized care to community organizations to which they may not otherwise have access.
This year, a group of eight students hosted a health and safety fair for local school children at Treem Elementary and Bartlett Elementary. The fair, which reached out to 320 fourth graders, provided an engaging set of learning activities to learn essential elements of health and safety.
This community clinical is a great way for us to give back to the community, said Lindsay Gambit, senior nursing student and team leader for the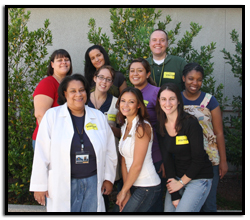 Health and Safety Fair project. Gambit, who is set to graduate in December, encouraged her team to reach out to a second elementary school in the area. With another school added there was much more work to do, but we saw the needs and our small group of just eight nursing students really pulled together to tackle the project, said Gambit.
The fair featured five different stations, covering such topics as fitness, nutrition, personal hygiene, safety, and germ prevention and proper hand washing. Each station, which lasted about 10 minutes, offered the children fun tutorials on these preventative topics that they could easily apply to their everyday lives. We don't want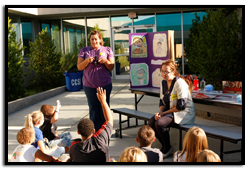 what the children are learning today to end here, so we ve put together informational folders with activity worksheets and goodie bags for the children to take home and share with their parents, said Gambit.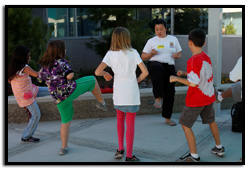 Brian James Palmer, another nursing student involved in the planning of the Health and Safety Fair, felt this experience highlighted the multi-faceted role of a nurse. This class has really opened our eyes to the community aspect of nursing. Doing projects such as this help nursing students become more community oriented and aware of the health needs that exist in the communities we serve.
Possessing this awareness will undoubtedly help these soon-to-be nursing graduates be best prepared to serve the needs of the community in and out of the hospital setting.