By Jess Kusak
Nearly two years ago, a group of students in the Nevada State Student Alliance (NSSA), the student government of NSC, sought to establish a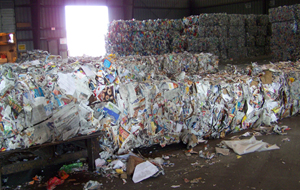 recycling program on campus. With the help of a new state mandate requiring recycling at all institutions of higher education (SB 137), the NSSA has now successfully brought the dream of implementing such a program on campus to fruition.
As a joint effort between the NSSA and NSC's Department of Facilities Management, the much-anticipated recycling program was recently unveiled throughout the campus community.
Dymonde King, NSSA Chair of Capitol Improvement, spoke to the necessity of having this program on campus. This is important to us as a campus, because we are concerned about the environment and wanted to make our campus greener.
Currently, the campus community is able to use the large multi-opening bins located in each campus building the LAS and Dawson Building have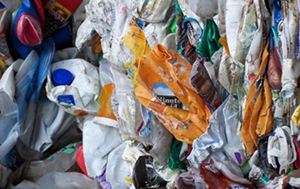 two bins at each facility, and BW I and BWII have one bin at each facility. Additionally, outside of the Dawson building, there is a large crusher for more heavy-duty recyclable items such as cardboard boxes. Every Tuesday, the recyclable materials are picked up by Auburn Fibers, a recycling center based out of Las Vegas. The company has generously provided their services free of charge as the program is getting established.
The NSSA provided the seed money for the project, which has gone toward the acquisition of the large recycling bins, as well as student worker wages to keep the program running. The bins will be maintained by the Department of Facilities.
The recycling program is only available to the NSC campus as of now. However, the NSSA wants to eventually open the program up to surrounding neighborhoods and create a community outreach initiative. Our program may be starting out small, but we know we can build it into something bigger over time, said King.
For the kick-off of the recycling program, the NSSA held a seminar led by King, to offer basic instructions on the how-to's of using the new bins and some basic tenets of recycling. This is another way the NSSA is trying to get students on campus involved, said NSSA President Amsala Alemu-Johnson. This is a good first step for our campus, she continued.
Delceta Morgan, an Environmental Science major attending the event, was optimistic about the future of the program. There are so many people on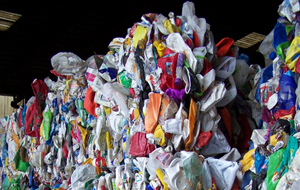 this campus who want to make a difference. If we can change our habits to become more resourceful, it will not only make a positive impact on our campus, but on our entire community, said Morgan.
Thus far, the NSSA has seen a positive response from the campus community regarding the recycling bins. Both King and Alemu-Johnson hope that as word spreads about the program, students will take an interest and become more involved. Our new website is up and running with all of our contact information, so students can contact us with their ideas and suggestions, said Alemu-Johnson.
What may seem on the surface as a small step in developing a recycling program is much more than that to the NSSA and NSC campus community. As King noted, since we are a small campus, we really need to pull together and support each other on projects such as this. Student involvement is what will help build our campus and further establish NSC as a college.