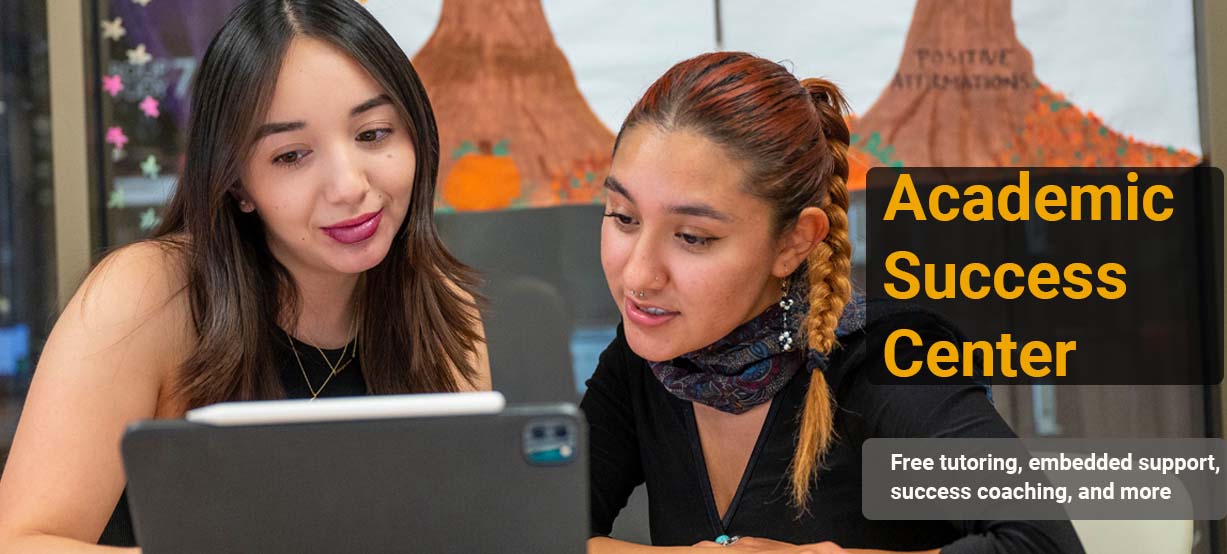 The mission of the Academic Success Center (ASC) is to provide you with academic guidance through peer-to-peer support, enhanced learning skills, and an atmosphere conducive to the learning process. We offer free services such as individual or group tutoring, Embedded Course Support (such as Course Assistants and Supplemental Instruction), and meta-cognition/study strategy workshops.
Tutoring
We offer in-person and remote tutoring in a wide range of subjects. If you'd like help after hours, we also offer SmarThinking, an online service that provides 24/7 support.
Join the Team
Working at the Academic Success Center is a great way to:
Learn more about your discipline
Meet new people on campus (and help them succeed!)
Gain new skills that will help you succeed in a career, a graduate program, or wherever your journey takes you after graduation.
There are two ways to apply. Use the links below, or use Handshake and login with your NSHE # and password. Search for "Academic Success Center"