Attending community college and looking to make a smooth transfer into your Bachelor's degree? Coming back to school? Transferring from another NSHE school or out of state? You have questions – we have answers.
We strive to help you in all aspects of your choice to transfer to Nevada State. From application to graduation, we support you as you chart your course of study, finance your degree, and begin your career as a dynamic and forward-thinking professional.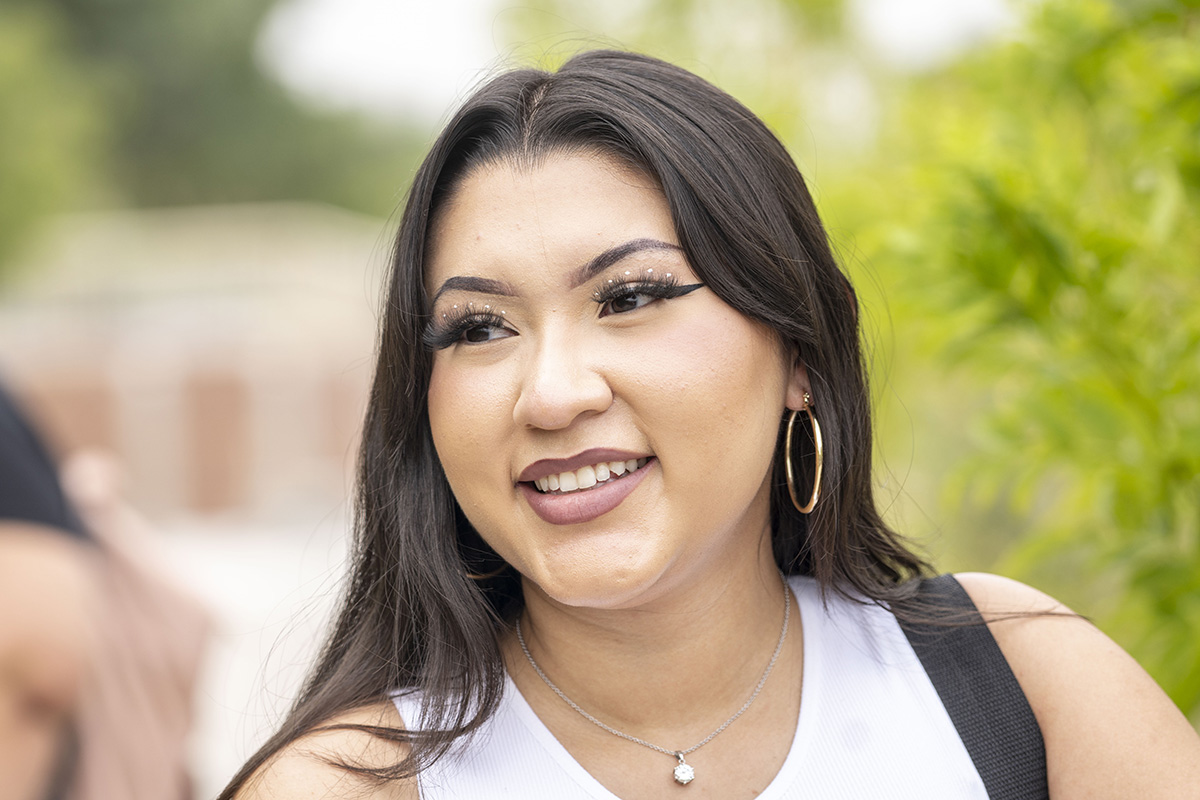 Requirements
Must have 12 transferable credits with at least a 2.0 Cumulative GPA
If you have less than 12 transferable credits click here
High School transcripts are not needed from transfer students
All prior college/university official transcripts must be submitted
Admissions processing starts when all official transcripts have been received
Immunization records are required after admission – not before
Transcripts
Nevada State College needs to receive official copies of all coursework completed at any previously attended institution.
Nevada State accepts official transcripts via two methods – paper or electronic.
Nevada State prefers to have all documents sent electronically. Electronic transcripts should be sent to admissions@nsc.edu.
If mailed, please send to 1300 Nevada State Drive, Henderson, NV 89002
Please visit the Registrar portion of your previous institutions website to see exactly how to request an electronic transcript.
Please note: Most institutions utilize the National Student Clearinghouse to send and receive transcripts, but please check with your previous institution before moving forward with any request.
Transcripts and test scores submitted to Nevada State College become the property of Nevada State College and will not be released to students, other colleges, or agencies. Please plan to request a personal copy from your former college or university if you need one for your own records.
International Transcripts
Are you a United States citizen or Permanent resident, and have a college education from abroad? Those may be used towards completion of your degree at Nevada State College. To complete your journey to becoming a Nevada State College Scorpion, we ask that you complete the following steps.
Send your official documents to an evaluating agency
Request a course by course evaluation from the company selected
Pay any required fees and have the official evaluation sent to Nevada State College
You will need to also submit an official copy of your original documents, such as a transcript or marksheet, to our Admissions Office. The original documents

 

DO NOT need to be translated.  Your evaluation will NOT be reviewed until an official copy is sent to our school.
If you have any issues with finding an evaluating agency, we do not specifically endorse any, but here are a few suggestions that may help you get started.
Complete Online Application
Get started on your online application and submit the $30 application fee. During the application process, you will be asked to designate what student type you are.
Application for Transfer Students
Spring 2024
Jan 16, 2024 – May 4, 2024
Application Deadline: January 1, 2024
Transcript Deadline: January 8, 2024
Application for Transfer Students
Summer 2024
May 6, 2024 – Aug 10, 2024
Application Deadline: April 15, 2024
Transcript Deadline: April 23, 2024
Application for Transfer Students
Fall 2024
Aug 28, 2024 – Dec 2, 2024
Application Deadline: July 1, 2024
Transcript Deadline: August 1, 2024
Schedule an appointment with the Transfer Team
Welcome to the Transfer Team Scheduler
Our Transfer Specialists are here to answer all of your questions and show you how easy it can be to Transfer2State!!
Our schedule is available up to two weeks out. If you don't see an available appointment, check back as new dates open on a regular basis.
Click here to schedule an appointment to meet with a Transfer Specialist.
Contact the Transfer Team
You Have Questions – We Have Answers
Text: 702 978 7436
Email: transfer@nsc.edu
Call: 702 992 2172
TMCC/WNC Partner Degrees
Meet with our Northern Nevada Coordinator, Vannessa Nicholas, to discuss Nevada State bachelor's degrees that can be completed entirely in Northern Nevada.
Elementary and Secondary Education Degrees
Graphic Arts and Media Technology Degree
100% Online Degrees: History, PreLaw, and Leadership
Vannessa has offices at TMCC and WNC and is excited to talk to you!!
Email: transferinfo@nsc.edu
Text/Call: 775-990-5194
NSHE Transfer Students
If you are a student transferring from a Nevada System of Higher Education (NSHE) community college and have completed an Associate of Arts (AA), Associate of Science (AS), or Associate of Business (AB) degree, you may be admitted to Nevada State with full junior status. You will not need to take any additional classes to satisfy NSC's Core Curriculum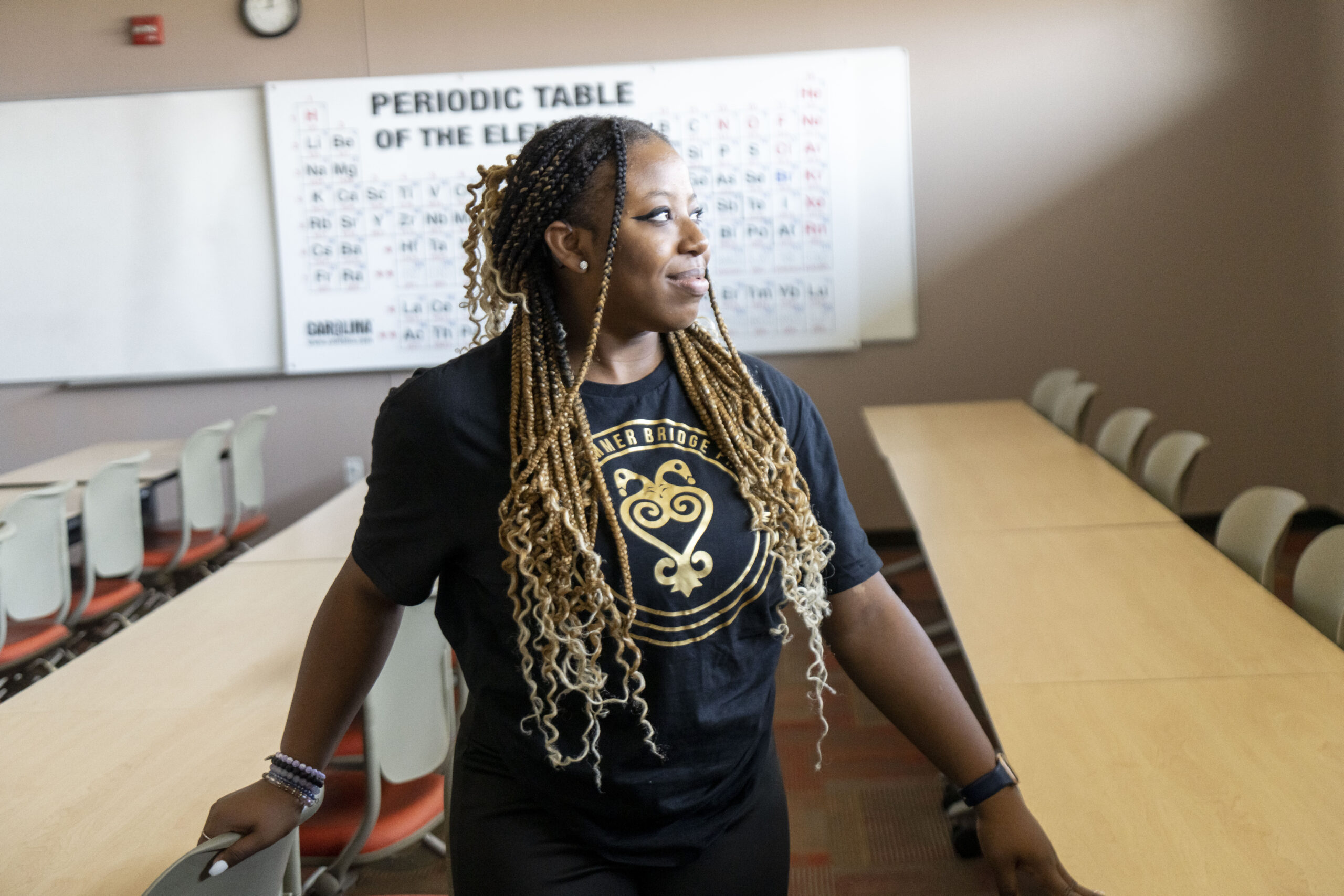 Financial Aid Opportunities
Tuition
Learn about your options and the resources available for students.  Learn More
Financial Aid
With many financial aid programs available, don't let finances stop you from achieving a college education.  Learn More
Scholarships
Learn about available scholarship opportunities and find out how to apply. Learn More
VA Education
Veterans are eligible to receive benefits through the VA Education Benefits program.
Learn More
Still have questions?
admissions@nsc.edu
702.992.2130
transfer@nsc.edu
702.992.2172