Nevada State University is dedicated to helping you understand what your costs will be so that you can make informed choices as you and your family prepare for the next step in your education.
You know that college costs money, but do you know the difference between tuition and fees? At Nevada State, only non-Nevada residents pay tuition, while all students pay fees.
Predictable Pricing
In order to allow students and parents to appropriately budget for college costs in advance, the Nevada Board of Regents has approved a Predictable Pricing Program. This program provides the cost of base tuition fees for a four-year period.
Undergraduate Enrollment Fees 2023-2024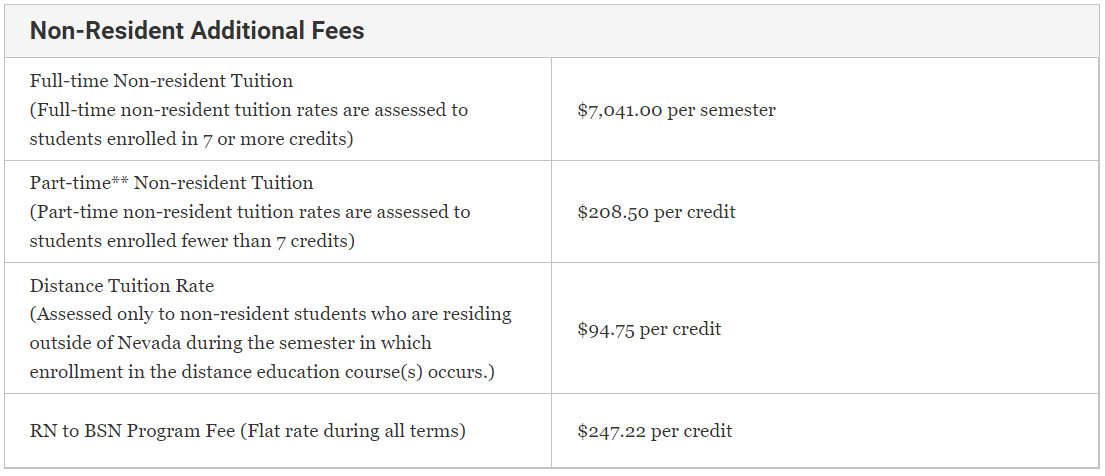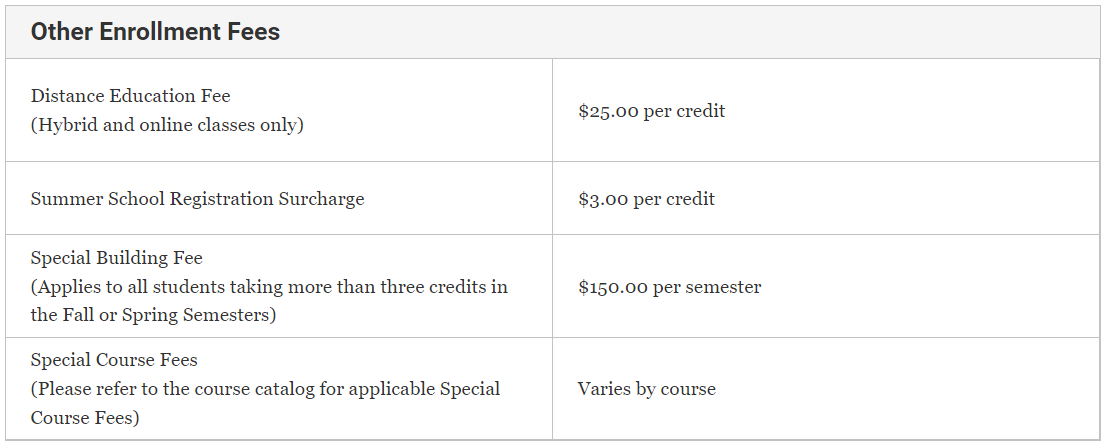 Graduate Enrollment Fees 2023-2024