Scorpion Academic Scholarship Program
Nevada State University has developed one of the most attractive recruitment scholarship offerings in the State of Nevada.  The scholarship offerings described on this page reward incoming students for their prior academic performance and help put you on the road to success at Nevada State.
Immigrants Rising Scholarships and Fellowships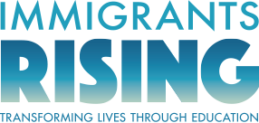 Office of Community, Equity, Diversity, and Inclusion
Financial Aid Eligible Credits
† In order to qualify for any financial aid funding, including grants, scholarships or loans, a course must fulfill an unmet requirement for a student's degree or certificate program at Nevada State University.
Our scholarships are awarded to help you BE EDUCATED to succeed in the world.
Address
Raker Student Center, 2nd floor
Henderson, NV 89002