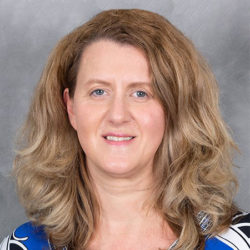 Sophia Kraus
Interim Director, Early Childhood Education Center
As a child who learned English as a second language and whose parents emigrated to this country, Mrs. Kraus values diversity, a strong work ethic, and has an appreciation for young children who may struggle to learn new information. Her early life experiences culminated in her pursuit of a MA degree at The University of Akron in Family and Child Development. She focused her studies on the developmental impact of childhood learning disabilities.
Mrs. Kraus has over 25 years of experience primarily in the areas of child/family development and early childhood education. She has worked in a variety of settings including elementary schools as well as private childcare centers. She was a co-owner of her own childcare program (1994- 2007) and a former administrator and Interim Center Director for The University of Akron Center for Child Development Lab School (2007-2017). Mrs. Kraus brings additional experience in NAEYC accreditation, clinical supervision of student field experience, and coordination of community intervention programming for children and families.
Furthermore, Mrs. Kraus comes to Nevada State with over 18 years of teaching in higher education. Her courses have ranged across multiple disciplines including coordination of the Resilient Child Certificate involving the study of trauma-informed care, play-based intervention techniques, and play theory and assessment.
Mrs. Kraus has recently moved to Nevada from Ohio with her husband and three young children and is enjoying life in the desert. She is excited about her role as Coordinator of the new ECEC program and the potential impact this center will have on future generations.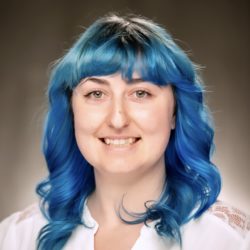 Veronica Fox
Administrative Assistant, Early Childhood Education Center
Since she was three years old, Veronica has lived in Boulder City, NV. She is the first in her family to graduate from college. She received an Associate of Arts Degree in Early Childhood Education at the College of Southern Nevada. She is working towards her Bachelor's Degree in Early Childhood Education and Special Education with a minor in Psychology at Nevada State College and hopes to graduate in 2024. She has seven years of experience as a Preschool Teacher, a Pre-K Teacher, and an Assistant Director. Veronica has prepared her classrooms to meet high-quality childcare standards and has attended the National Association for the Education of Young Children conferences in Nevada. Along with her experience, she has worked with the Emerging Leaders Program, received a Certificate of recognition from the NAEYC, and a Commendation Award from Senator Harry Reid for her professionalism and for providing High-Quality education to the children of Nevada. Veronica hopes to one day own her very own Early Childhood Center and aims to have the same High Quality and Inclusion as the Early Childhood Education Center. 
When Veronica is not working at the ECEC, she is working at her small business that she runs on the weekends, where she works on creating artistic statement pieces and paintings that her clients commission. She has been a painter for most of her life and thanks her Grandmother, Gwen, for her creative ability. In addition, Veronica likes to spend time with her boyfriend of nine years and play video games together whenever she has free time. Veronica is delighted to join the ECEC as the Administrative Assistant.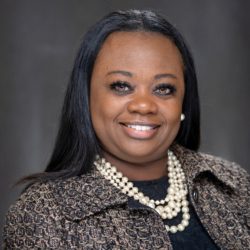 Keysa Rogers
Early Childhood Education Center and SLP Clinic Business Manager
Mrs. Keysa Rogers is a native of Shreveport, Louisiana traveling throughout her childhood, living in Oklahoma City, Oklahoma, and Mayslanding, New Jersey.
Mrs. Rogers has a Bachelor's in Business Administration, Masters in Organizational Management from the University of Phoenix. She is currently working on her Doctorate in Business Administration with the specialization of Entrepreneurship from Walden University. Mrs. Rogers has over 20 years of senior operational management, non-profit, and senior management expertise.
Mrs. Rogers serves on many community boards and volunteers with local and national organizations in her spare time. Mrs. Rogers has received numerous awards such as Leadership Award from Alpha Kappa Alpha Sorority, Inc, Member of the Year Award from Alpha Kappa Alpha Sorority, Inc. Leadership Award from The Society Incorporated, Supporting the Arts, Regional Director's Leadership Award, Sponsorship Award for Southern Nevada Regional Housing Authority Celebration of Aging and is featured in Who's Who in Black Las Vegas – 2nd Edition Mrs. Rogers joins the Early Childhood Education Center as the inaugural Business Manager.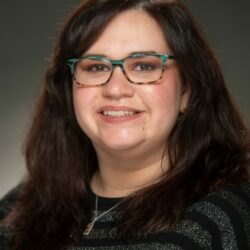 Katie Capps
Lead Teacher, Early Childhood Education Center
Katie has been a lover of learning all her life. She decided she was going to be a teacher at 10 years old, inspired by her literary heroes Anne Shirley and Jo March. Katie chose the field of early childhood specifically between her junior and senior years of high school, after she had volunteered with preschoolers during a summer camp. Katie went on to obtain a one-year certificate with a focus on children's ministry and early childhood from Boise Bible College in 2005.
Following her relocation to Las Vegas, she obtained an Associate of Arts in Early Childhood Education from College of Southern Nevada in 2013, a Bachelor of Science in Early Childhood Development from Southern Oregon University in 2016, and a Master of Education in Teaching and Learning: Early Childhood Education from Liberty University in 2018. Most recently, she obtained the Alternative Endorsement for Early Childhood Developmentally Delayed through coursework at University of Nevada, Las Vegas, in 2019. Professionally, Katie has worked in the realms of childcare, preschool, and early intervention.
In her off time, Katie loves to reading, crafting, traveling, watching movies, playing video games, and spending time together with her husband Danny along with their dogs Lily Belle and Roxy Roo. Ms. Capps joins the ECEC as a Lead Teacher and an inaugural faculty member.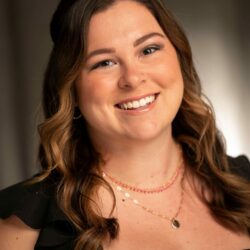 Sarah Taylor
Lead Teacher, Early Childhood Education Center
Sarah Taylor is from Fort Myers, Florida and attended Florida State University for both her Bachelors and Masters degrees. After graduation, she began work as a social worker where she learned her passion for working with children in the school setting. After 4 years in social work, she made the leap into the classroom. She worked as a special education teacher in Florida for 4 years, and moved to Las Vegas last year with her family. She has a passion for education, art, music, and the outdoors. Ms. Taylor joins the ECEC as a Lead Teacher and an inaugural faculty member.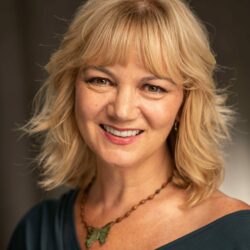 Michelle Valenti
Lead Teacher, Early Childhood Education Center
Michelle's interest in education began 25 years ago when she started teaching ballet and creative dance in Michigan. These early experiences allowed her to discover the joy of interacting with young children and their in-the-moment wonder. She graduated from Eastern Michigan University with an Elementary Education Degree and a special endorsement to teach early childhood. Her teaching career has brought her to two different LAB school settings in California, three private schools in Las Vegas, and an international school in Macau, China. In addition, she is a certified parenting coach through Redirecting Children's Behavior, working with families and enhancing their parenting skill set. Michelle is known as the "Teacher who sings all the time" and incorporates that joy of music throughout her classroom. Her priority in finding a school that fits her teaching style was to find one that honors children, families, and the community. She is very excited to have found that here at the ECEC.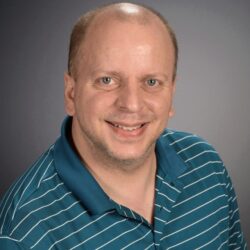 Virgil Wright
Music and Movement Teacher, Early Childhood Education Center
Virgil has worked with children and their families in a home, school, community, and juvenile justice setting for over 20 years in North Carolina, Ohio, Indiana, Pennsylvania, and Nevada. In his career, he has worked with clients on academic, behavioral, social, functional, and transition skills in various roles such as a prevention/intervention specialist, Licensed Behavioral Specialist, Paraprofessional, and Clinical Director. Now Mr. Virgil is the Lead Music and Movement Teacher here at the Early Childhood Education Center at Nevada State College. He holds a Master of Science in Education in Applied Behavior Analysis from Duquesne University and a Bachelor of Arts in Psychology from the University of Akron. In his spare time, he enjoys video games, yoga, playing guitar and drums, listening to music, and biking/hiking.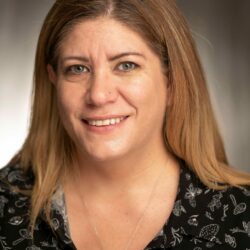 Andrea Black
Assistant Teacher, Early Childhood Education Center
Andrea's career in early childhood education spans more than twenty years, most of that time serving military families and communities. She received a Bachelor of Science from the University of Maryland and a Child Development Certificate from the Council for Professional Development. Andrea has held various positions in all aspects of Early Childhood Education, from Director of a Home-Based Facility to Toddler Teacher. Andrea is passionate about letting children develop at their own pace, playing to learn, and creating bonds that encourage a nurturing environment. 
Andrea has recently relocated to the Henderson area from Phoenix and the East Coast and is looking forward to all the hiking opportunities to be found here. She also enjoys creative arts (sewing, crocheting, cosplay, and painting) and plans to find all the great food spots in Las Vegas.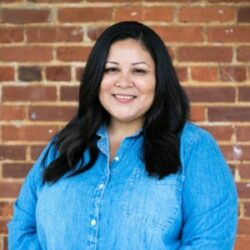 Claudia Ramos Martinez
Assistant Teacher, Early Childhood Education Center
Claudia is happy to call the ECEC her school family! She has had many roles in education in the last 12 years, before and after school care, administrative assistant, substitute teacher, and assistant director. Her favorite role has been teaching which she has done for the past 3 years! Claudia is a native of the California high desert and looks forward to making Henderson her home. She is currently working on her bachelor's degree in early childhood education here at Nevada State College. When she is not in the classroom, Claudia enjoys reading and taking care of her plants.